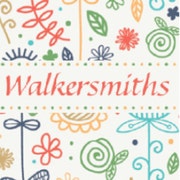 I am a huge fan of using my sewing machine and find any excuse I can to sew. Not working in full-time employment has allowed me to start designing and making fabric items.

Walkersmiths Handmade Crafts was started in November 2015 and I am gradually adding items as I make them.
Please visit my ETSY shop to purchase any of my handmade items.